New Port for the Falkland Islands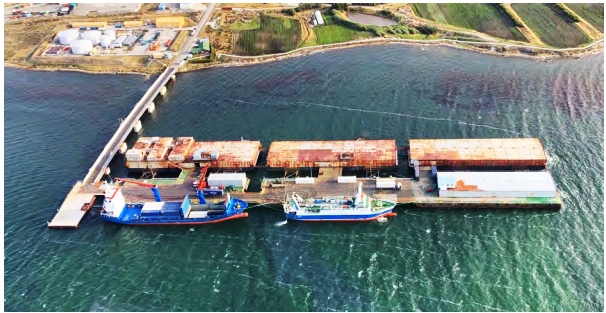 The Falkland Islands Government (FIG) announced in April 2020 the award of contract to BAM Nuttall to design and build a new port facility for the Falkland Islands. The new facility will support the national economy and enable ongoing future economic growth across business sectors, particularly the fishing, tourism, and shipping sectors.
The initial stage of the project took place between August 2020 and September 2021. This included extensive stakeholder engagement, surveys, a Demand Study, and concept design development. The project was approved to proceed to the second stage in September 2021. This includes further surveys, completion of concept design, detailed design, and proposals for the final construction stage will be completed during 2022. It is anticipated that Executive Council will be asked to approve the final proposals in Q4 2022. The programme for construction will be completed as part of those final proposals, but it is anticipated that the construction stage will take approximately three years.