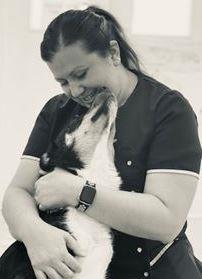 Teenie Ross | Veterinary Nurse
Email:

This email address is being protected from spambots. You need JavaScript enabled to view it.
I joined the Department of Agriculture in November 2010 as an Agricultural Assistant. After my son was born in 2012 I was lucky enough to be offered the opportunity to move over to the Veterinary Service to train as a Veterinary Nurse and I have been here ever since!

I enjoy my job very much, every day is different. My responsibilities include looking after the inpatients; keeping them clean, comfortable, fed and medicated. I monitor the anaesthetic during surgery, prepare for operations and consultations, sterilise instruments, and assist the Vets and Practice Manager to ensure the overall smooth running on the clinic.

Although I am not a qualified Veterinary Nurse I have received on the job training over the years, and completed several online courses. The most recent course completed was an ISFM Certificate in Feline Nursing in 2022 which I passed with a Distinction.