Saladero Farm
Saladero is comprised of a total of 2,023 hectares and is currently running the National Stud Flock and the National Beef Herd, under the Jim Gerrish managed intensive grazing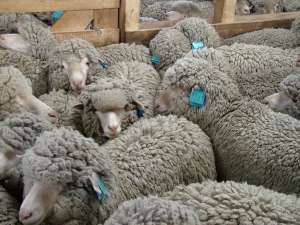 system to optimise pasture production and animal productivity.
Following several workshops with grazing management consultant Jim Gerrish, the Department has been fine tuning its rotational grazing system to maximise pasture growth and subsequent livestock productivity. Paddock records are kept so management can be reviewed and changed as required. Water has been an issue for some paddocks at Saladero, this has been addressed by identifying water holding areas and then excavating holes which fill up in winter.
Saladero has been utilised in recent years by a visiting PhD student investigating the effectiveness of legumes in fixing nitrogen in Falkland Island soils, initial findings are encouraging. A grass/legume trial has been in place for over 10 years which allows us to monitor the long term persistence of these species.
Saladero is undergoing a number of changes to make it more effective as a research and development and demonstration farm as well as being the home of the National Stud Flock (NSF) and the National Beef Herd (NBH). The DoA holds an annual ram sale in March, animals usually for sale are shearling rams and ex elite mature rams. Saladero also offers lease bulls on a yearly basis.
The NSF has reached the genetic goals set 5 years ago of having an average micron of 22; an average mature sheep greasy fleece weight of 5 kgs and improved carcase characteristics (mature live weight of 45kgs). This has been achieved through using an index to select sheep on all characteristics simultaneously and to ensure that as micron was reducing body size (carcase characteristics) and weight was increasing.
Recently a new parameter of faecal egg counting has been introduced to select NSF Polwarth rams that are resistant to internal parasites (worms). This caracteristic will be of great value to the organic farmers.
The NBH has been relocated back to Saladero to make it more readily accessible for farmers to visit and so that birth weights and other performance data can be more readily collected. For more information on the National Beef Herd, please visit the NBH page.
If you are interested in visiting Saladero please contact the Saladero Farm Manager, on 27357 to make an appointment.

Genetic Improvement Programme
Sheep production in the Falkland Islands is based on a self replacing flock producing meat and wool. In the past the key focus was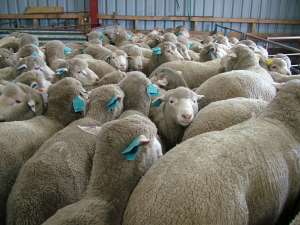 on wool production with meat (mutton) being a secondary product sourced from older animals.
A number of sheep breeds have been used over the Islands' 150 year plus farming history. For much of this time, the Corriedale was the breed that was considered the best fit for the climate and extensive grazing system of the Falkland Islands. First developed in New Zealand, the Corriedale is a Merino crossed with a Lincoln.
They are considered to be hardy, adapted to a wide range of conditions and slightly more fertile than the purebred Merinos. Essentially they are dual purpose producing strong wool (25 – 32 microns) and mutton. Ewes can be used as prime lamb mothers.
Over the past two decades and in line with global trends, the profitability of enterprises producing strong wool and mutton has been in decline. In response to these changing global economic conditions, the Falkland Islands Government embarked on a genetic improvement programme beginning in the early 1990's and continuing today. The programmes aim was to reduce the fibre diameter of the flock while maintaining fleece weight and bodyweight amongst other selection criteria.
The process used in the early stages of this programme was the importation of several hundred live Polwarth stud sheep, which formed the nucleus of the National Stud Flock (NSF). The NSF remains today and is a pedigree and performance recorded flock. The main selection criteria for animals is based on the key production traits of fibre diameter, fleece weight, bodyweight and fertility. This objective selection is combined with key visual assessments of structure, wool quality (style), face cover and pigmented fibres. A new production trait relating to internal parasite resistance was included in 2008.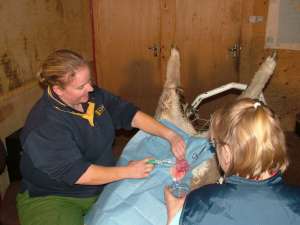 The introduction of the NSF and the production of seedstock for the Falkland Island sheep industry have been instrumental in achieving a reduction in the average fibre diameter of the national flock from approximately 27.5 micron in 1990 to approximately 25 micron in 2008.
The process used in the latter stages of this programme has been to expand the breed base by introducing new breeds. This has included breeds such as Dohne Merino, South African Meat Merino (SAMM), Afrino, fine and medium wool Merinos, Cormos (comeback), Pool Dorset, Texel and Suffolk. The latest reproductive technologies of fresh and frozen embryo transfer (ET) along with laproscopic (AI) and cervical (CAI) artificial insemination have been used to propagate the breeds as quickly as possible and build sufficient critical mass for the Falkland Islands to be self sufficient. This has been done in response to changes within the domestic meat industry and the continued global trend towards finer fibre diameter. All animals used in the latter stage have been selected on their performance data (estimated breeding values when available) with a selection of the dual purpose breeds being monitored to measure their performance and adaptation to the Falkland Islands farming environment. The aim is to integrate the purebreds into the national flock to aid its future development by continuing its dual purpose production focus and provide the capability to produce lamb as well as mutton.

Farm Improvement Programme
Improved quality and utilisation of feed at critical key periods has the potential to dramatically: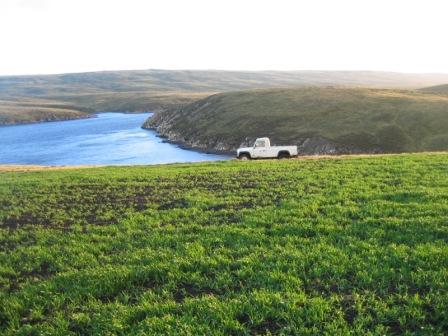 Increase growth rates of younger livestock
Increase lambing and weaning percentages
Increase wool follicle density in foetal lambs
Improve the efficiency of livestock improvement programmes
Reduce turn-off time for meat sheep and cattle
Provide opportunities for on-farm diversification
The Farm Improvement Programme (FIP) scheme (previously known as the Pasture Improvement Programme) commenced in 1998/99, as a Falkland Islands Government grant for fertiliser (calcified seaweed and rock phosphate), seed, machinery use, fuel and fencing, with the aim of improving pastures on farm across the Islands.
The scheme focussed on establishing per farm:
50ha of highly improved pasture, producing 5-7 t DM/Ha/Annum
150ha of semi improved pasture producing 3.5-4.5 t DM/Ha/Annum
Crops at Blue BeachThe 10 year programme reached its halfway mark in June 2003 and spending in the first 5 years totalled £1,338,000. Out of this, a large proportion was invested into the pool machinery and fertilisers. Over half (49) of farms in the Falkland Islands worked on some form of pasture improvement during this period and a total of 1730 ha was developed to improved pasture or forage crop
Following discussions between farmers and the Department of Agriculture (DoA), the following points were noted:
High cost pasture/legume reseed does not appear to produce a favourable economic return in a set-stocked commercial flock regime, however, high value livestock could achieve positive returns
Highlighted the need to reduce establishment and maintenance costs and maximise productivity from reseeds and forage crops
The key to increasing return on investment would be the need for a rigorous planning process. This would target specific livestock that will benefit highest from nutritional gain, in which the planning process would involve a high level of grazing management
The DoA recognised that increased emphasis on all aspects of forage cropping was required
Highlighted the need for widening of the current programme to include managed/rotational grazing techniques, based on stringent animal and plant management
Participating farmers were keen to see the original aims adhered to. Four year plans to be established, showing how a fixed allocation per farm could be best spent to bring pasture improvement and subsequent improvement in animal production for their own individual farm
In the 2005/2006 FIP plans, the DoA opened the programme up to include genetic funding
Crops at Race PointSince the review, a planning process was established. In subsequent years each farm plan is submitted, detailing how it intends to utilise the funding. The plans are then reviewed by members of the DoA and a decision on approval granted.
The scheme was broadened to include:
Strategic sub-divisional fencing to facilitate rotational grazing and improved animal management
Forage cropping as a routine component of an animal production system, targeting specific key periods where nutritional demand is higher than supply (pre-joining, winter, lactation and fattening, etc)
Other on-farm pasture enhancing activity with clear cost benefit genetic improvement
In addition to the FIP conditions of operation (as outlined), farmers are also advised to carefully consider the FIP priorities when formulating their plans as follows:
Improved winter nutrition of breeding ewes/cows
Improved winter nutrition of hoggets/heifers and young steers
Effective grazing management to improve long term pasture productivity and animal performance
Targeted sheep and cattle genetic change to achieve defined breeding goals
It is clear that improved reproductive performance, reduced death rates, improved growth rates and liveweight combined with a slight adjustment to stock type on many farms, offers the Falkland Islands as a whole the greatest scope to improve profitability of farming. Because of this, FIP plans should focus on works that offer the prospect of gains in these critical areas.
Whilst the DoA is focussed on the above priorities, there are several potential projects that farms can pursue that do not fit directly into these 4 categories. The majority of these projects will be approved on an individual farm basis as they are often related to the categories above. These are as follows;
Ditching is acceptable under the FIP programme, providing the farm shows evidence that they are addressing nutritional issues with their breeding and young stock. Plans are expected to outline the distance to be ditched, the associated costs and the stock type that the camp currently supports.
The fattening of stock is eligible under the scheme providing farms can show the return on investment required. When considering approval the DoA will assess the farms current productivity levels. High quality improved pasture is often more likely to show the better return when compared to crops. Crops are often utilised as a stepping stone to assist the establishment of the pasture this will also be considered, the long term plan will be required to obtain approval in this instance. Similarly lambs will show a better return from fattening than wethers.
With the sale of the DoA pool machinery to the agricultural community it is felt that prices for works should be left for market forces to dictate. However, it is felt that these costs will be controlled by the farm meeting a £3 return for every £1 spent. The DoA will of course monitor the situation to see if a ceiling price is required.
A wage of £6/hour is sometimes unrealistic when utilising skilled labour in some areas of work (particularly contracting). It is felt that paying skilled labour a higher hourly rate should have the knock on effect of quicker task completion and improved quality of work assisting in achieving the return of £3 for every £1 spent. The DoA will monitor the situation to see if a ceiling price is required.
In evaluating FIP works progress often needs to be determined through wool mid side sampling, pregnancy diagnosis, soil testing and plant nutrient analysis. These costs can potentially be reclaimed through the FIP scheme.
Land restoration projects such as the planting of Tussac grass, fencing of areas with clay patches etc could potentially be funded under the programme.
Rotavated tracks for easier movement or fencelines may be funded under the scheme as long as it clearly demonstrates a link the current FIP priorities.
Costs for scanning sheep could also be reclaimed as long as the farm can demonstrate a clear productivity gain purpose for the scanning.
To an extent grazing management is limited by water availability (particularly in the summer months). Funding is available for farms to create extra water sources or look at methods to deliver water providing they fit into a suitable grazing management plan.
There will be no sheep ET programme run by the department in 2009/10. Funding is available for sheep and cattle AI. This must follow the guidelines (same for ram purchases) set out previously by the DoA. Any issues relating to cattle genetics should be addressed by contacting the DoA early, they will then be discussed and a subsequent decision be made.
The purchase of imported high protein/energy supplementary feeds will also be considered for specific production feeding of young breeding stock and other situations where the return on investment meets the FIP criteria.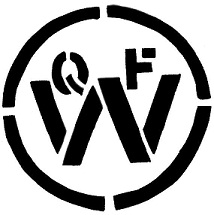 Quality Falkland Wool Accreditation Scheme
The Farmers Association, in conjunction with the Department of Agriculture (DoA), introduced a quality assurance scheme for the
wool industry. The aim of the voluntary scheme, Quality Falkland Wool (QFW), is to improve the quality of preparation of the national clip through the introduction of specific requirements for infrastructure in woolsheds, standards for preparation and packaging of the wool clip. The DoA acts as an independent body used for accreditation and inspection of the scheme and also provides advice and support to stencil holders.
Since its inception, the scheme has attracted strong support and the number of accredited sheds has reached 35, with more enquiries on joining being received.
Following very well attended wool classing workshops,it was decided that for those growers who are in the QFW scheme and had attended and successfully completed the course, a new stencil would be available to be applied to all bales of wool produced on that property.
It was decided, with approval of the Agricultural Advisory Committee, that QFW farms would self-audit before the shearing season commenced and DoA staff would visit where applicable. All farms that self-audit and return their completed forms to the DoA are issued a certificate to display in their shearing sheds. This indicates that the grower and farm fully comply with the guidelines set down in the QFW standards.
With growing pressure worldwide to improve and project wool as a more versatile and competitive product, the importance of wool preparation and correct handling is constantly growing. Therefore, bales without a quality assurance stencil do not give buyers the confidence that the wool is prepared to any set standards, whereas Falkland Island bales bearing the QFW logo give buyers confidence that the wool is prepared to a consistently high and uniform level.
The QFW is currently under review. If you would like to know more about QFW or are intrested in joining please contact the DoA.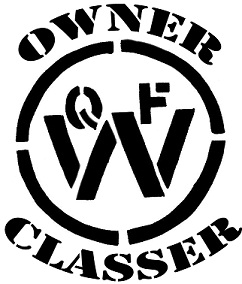 Subcategories