Our people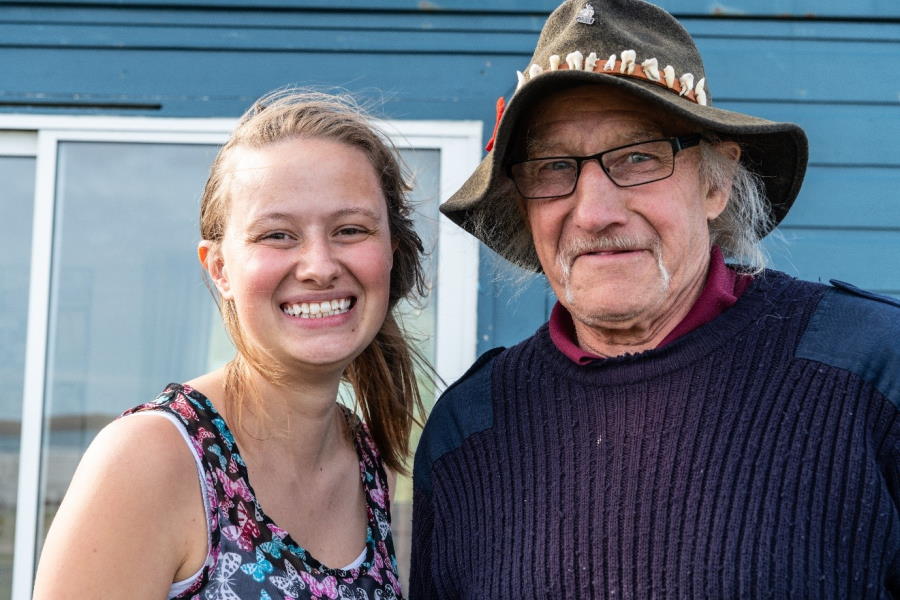 More than 3,200 people live in the Falkland Islands from more than 60 countries, including 10% from Saint Helena and 6% from Chile. Many Falkland Islanders can trace their heritage back through nine generation, stretching back over 200 years. This diversity influences the culture of the Islands which values fairness and tolerance.
At the time of the 2016 census, 87% of people were under 65, with the average age being 38. There is almost zero unemployment in the Falkland Islands, with many people undertaking more than one job, and 49% of all adults have some post-secondary or vocational qualifications.
Education in the Falkland Islands is free and both primary and secondary education is available for all children aged 3 to 16. Beyond the age of 16, young people have access to both higher and further education abroad, which is funded by the Falkland Islands Government. 85% of students who leave to study abroad choose to then return to live and work in the Islands.
Although a small community, Falkland Islanders benefit from a range of local front-line services – health, police, fire and rescue – as well as many leisure and social amenities. In Stanley there is a leisure centre which supports a range of sporting activities, including swimming, hockey, badminton, netball, indoor football, bowls, table tennis and volleyball. Golf, full-bore target shooting, cricket, running, archery and athletics are also popular.
There are many youth groups, including Rainbows, Brownies, Scouts and Girl Guides, as well as sports and conservation clubs for younger people. Stanley Harbour provides a base for sailing, windsurfing, jet-skiing and kayaking, and there are a number of wreck dives available for underwater enthusiasts. Other outdoor activities include walking, riding, motocross and fishing. Popular dates in the calendar are the annual horse-racing meet at Christmas, and Sports Week, traditionally held at the end of the shearing season.
Our Community Directory is our one-stop-shop for information on all local services and amenities that support and enhance the quality of life for people in the Falkland Islands.
Click here to view a publication which features the stories of local people and which was developed to mark the occasion of the 30th anniversary of the Falkland Islands liberation