Our history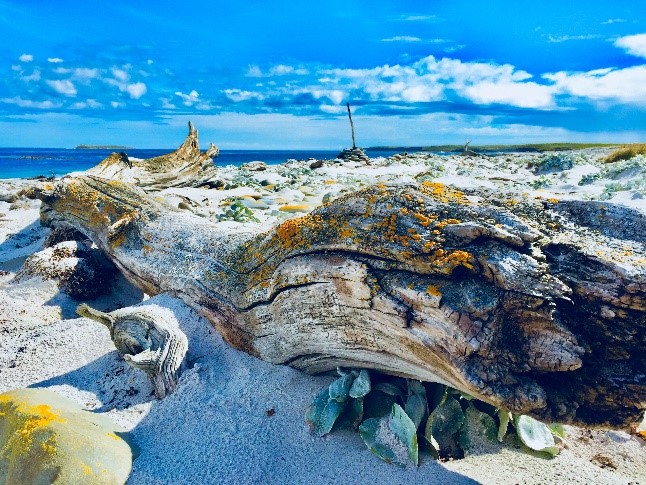 The Falkland Islands derive their name from Falkland Sound, the name given to the waterway between East and West Falkland by Captain John Strong, who spent several days in the Islands on his ship Welfare in 1690. Falkland Sound was itself named after Viscount Falkland, one of the owners of Welfare. Captain Strong was the first person to have been recorded as landing in the Islands, although the first reported sighting was by English navigator Captain John Davis in 1592.
The Falkland Islands have never had any native inhabitants and no indigenous people have ever been displaced, instead the Islands were entirely unoccupied until 1765, when they were first claimed by the British who established a garrison at Port Egmont. Over the years, the British, French and Spanish periodically had garrisons within the Islands until 1811 when all were withdrawn.
On 6 October 1832, an Argentine military garrison arrived in an attempt to establish sovereignty over the Falkland Islands, disregarding the British claim of 67 years prior. Less than three months later, on 2 January 1833, the Royal Navy evicted the military base with no loss of life. The civilian population, who had sought permission from Britain to live there, were invited to stay. A year later, a small, permanent British administration was established and in 1845 Stanley become the capital.
We enjoyed a peaceful existence until 1 April 1982, when an Argentine military force invaded our home. For 74 days we lived under foreign occupation, until our liberation by British forces on 14 June 1982. Nearly 1,000 Falkland Islands, British and Argentine lives were lost as a result of the war.
Since 1982, our lives have been transformed, we have become financially self-sufficient and almost entirely self-governing, we determine our own future and way of life. Our community has been formed through voluntary immigration and settlement over the course of nearly two hundred years. We are a diverse society, with people from over 60 nations having made the Islands their home. At our heart are those Falkland Islanders whose families have been in the Islands for nine generations.
In 2009 our new Constitution was established which provides enhanced local democracy, internal self-government and enshrines the right of self-determination. Four years later in 2013, we held a referendum which was overseen by international observers, where 99.8% of the electorate voted to remain a British Overseas Territory.