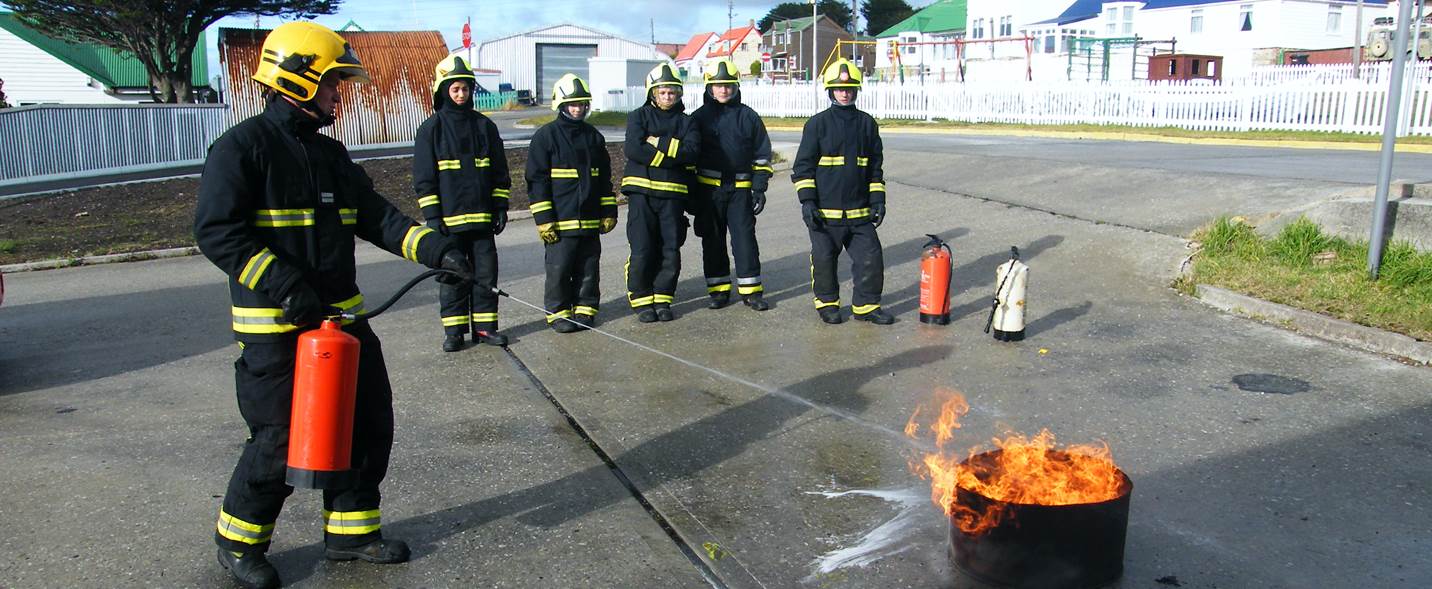 Fire Safety Training
We provide critical Fire Safety training for workers within FIG and Childcare premises.


Fire Extinguisher Training
We offer hands-on experience in using the common fire extinguishers found within the workplace. This hour long course gives staff members the confidence to pick the correct extinguisher for the fire, and use them effectively.
If you are interested in undertaking this course, please contact the Fire Station on 27333 or e-mail This email address is being protected from spambots. You need JavaScript enabled to view it.

Fire Warden Training
This training gives staff members the ability to take a lead role in implementing effective Fire Safety in their workplace. It covers how fire starts and spreads, hazard spotting, daily warden roles, roles in the event of a fire, and practical extinguisher training.
If you are interested in undertaking this course, please contact the Fire Station on 27333 or e-mail This email address is being protected from spambots. You need JavaScript enabled to view it.