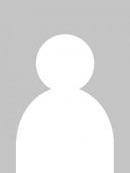 Sheena Ross | Fisheries Manager
Phone:

+500 27260
Background & Qualifications

I was born in the Falklands - my ancestors (the Biggs family) arrived in the islands on the Hebe in 1841. My father was from Scotland.

I have lived in the Falklands for most of my life, apart from 6 years in Chile between 1969-1975 and the UK from 1980-1985. I have a reasonable knowledge of Spanish which I like to practice on unsuspecting Captains during licence briefings!

I enjoy travelling and have been very fortunate to have visited some amazing places; including South Korea, Japan, Taiwan, Australia, Chile, Argentina, Brazil, Canada and the USA (Hawaii, Orlando, Clearwater Beach, New Smyrna Beach, Miami, New Orleans, Los Angeles and New York) and UK! Some of these visits were on business as the FIC Fishing Agency Manager which is the role I took up in 1997 when I left the department. As well as travel, I enjoy listening to music, watching movies, reading and driving.

I have been working in the department since December 2016 but I also enjoyed working here for 5 years from 1992 as Licensing Officer (the same role!).

Since 1st June 2022 I have been promoted to the role of Fisheries Manager and hope to remain with the department until I retire in 6 years or so!